last update 2022-10-03
This is a list of non-Spin Doctors releases featuring Mark White. If something's missing, please let us know.
Unicorns Exist Records, released April 8th, 2022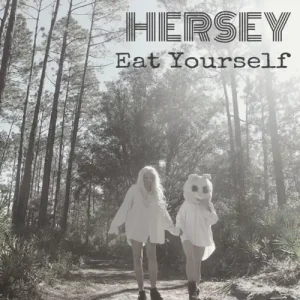 1 Eat Yourself
New single by duo Hersey consisting of Amy Hersey and Mark White. Mark is credited as the songwriter of this track and is most likely playing the bass on this recording as well.
Unicorns Exist Records, released September 19th, 2019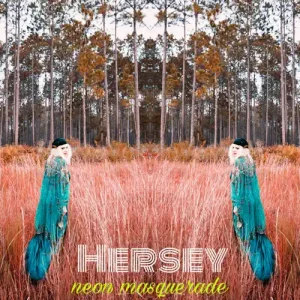 1 Shimmer
2 What Am I To Say
3 I Am The One With You
4 Fur
5 The Sound
6 Drips
7 Ha
8 Total Domination
9 Neon Masquerade
10 La La
Mark is a member of this electro pop duo, and has co-written most of the songs. He also plays bass on this album. This track listing is the one you available now on streaming services. The original mp3 download release had a different track order and an 11th track "Total Domination (Remix)".
Innsbruck Records, Carrot Girl Records, released on January 29th, 2016

1 Borrow My Skirt
2 Old People Sex
3 Fascinator
4 This Stupid Stuff
5 Hipster Boy
6 No Home
7 Man Size
8 Don't Stop That Bus
9 Average
10 Tough Girls
11 America's Dad
Mark is the album's executive producer.
(independently released, 2013)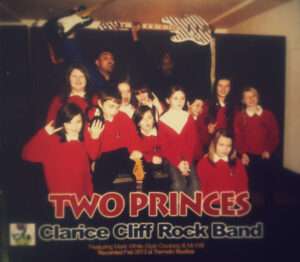 Two Princes
Girl school band performing the Spin Doctors classic feat. Mark White on bass.
(Voiceprint, 2003)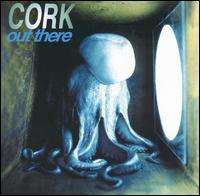 Mark plays bass on one track of the 2nd Cork album. Cork is a band with Eric Schenkman on vocals and guitar. Check out the Eric Schenkman solo discography for details on this recording.
(mp3s available on Mark's website)
1 Skipping Stones
2 Falldown
3 Sky
4 Sleepy Girl
5 Creepup
6 Waves
7 The End
8 Moody Groove
Some demo tracks available on Mark's website. Some of this stuff is also available on Mark's 2000 disc.
(independently released, 2000)
1 Skipping Stones
2 A Night Out On The Town
3 Big Wheel
4 Island Hopping Mad
5 Sleepy Girl
6 Blue Wax
7 Life Is Great
8 Crazy 80's
9 Circles
10 Night And Day
11 Rain Dance
12 Taking Off
13 By The Pond
14 We Had Such A Good Time
15 Pepper Town
"All Music played by Mark White. Produced by Mark White at Magicmarker Studios, Times Square, NY. Cheap computer art: Mark White. Photos: Monika White. MagigMarkerMusic (c) 2000."