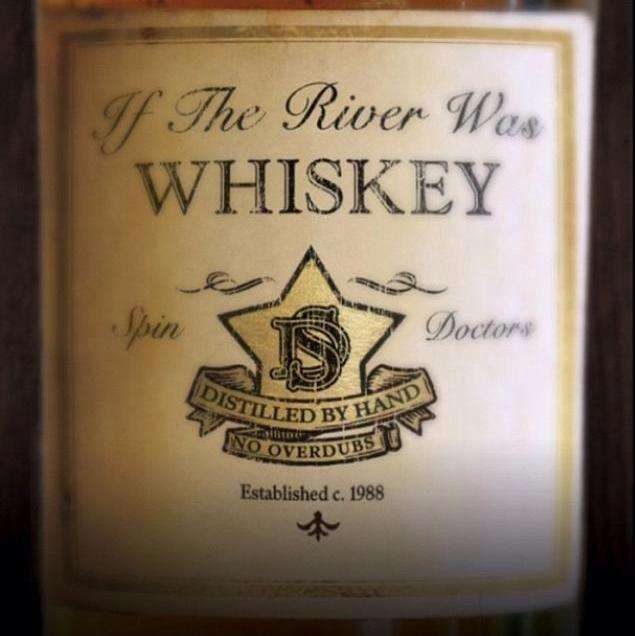 "If The River Was Whiskey", the Spin Doctors' sixth studio album and the first since their critically acclaimed 2005 disc "Nice Talking To Me", is set for a May 14, 2013 US and European release via Ruf Records, a German blues-oriented record label. "Whiskey" was recorded in Aaron Comess' His House Studio in a three day recording session last July and features pure Spin Doctors, without any additional overdubs.
The ten blues songs are a mix of brand new and very old material: while the album's title track and "Some Other Man Instead" were written just last year, some other songs such as "So Bad" or "Sweetest Portion" date back to the very early days of the band in the late 80s when Chris Barron, Aaron Comess, Mark White and Eric Schenkman had to play blues bars in New York to make a living being musicians. Instead of covering blues standards, the band wrote an entire repertoire of original blues songs.
The core tracks of this repertoire are featured on the brillant new album, songs such as "Traction Blues", "The Drop", "Ben's Looking Out The Window Blues". A special treat for all old school Spin Doctors fans is the new version of "About A Train". The song was part of the 1996 album "You've Got To Believe In Something". Compared to the original song from the early days, the 1996 take had different lyrics and a a more stream lined chorus and arrangement. With original guitarist Eric Schenkman back in the band since 2001, the band revived the primary arrangement and finally recorded it.
To promote "If The River Was Whiskey", the Spin Doctors will be playing lots of shows in the US this spring and summer. Another European tour is in the plans for the fall.