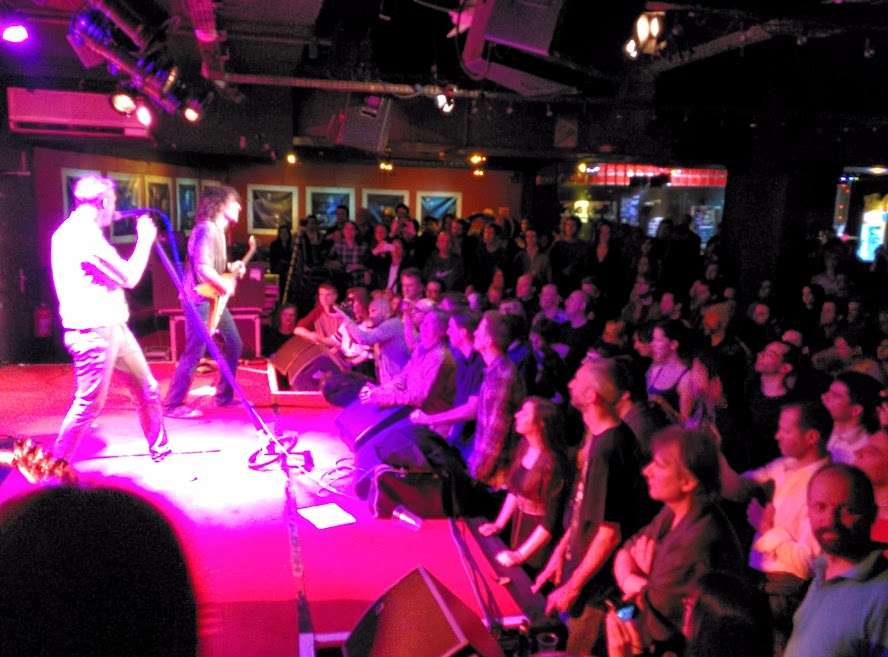 The Spin Doctors' 2014 started with a very special show at the Hudson Theatre in New York: the band was invited to perform a couple of Beatles' classics as part of the "Across The Universe" festival. Chris, Eric, Aaron and Mark did "I Want You (She´s So Heavy)", "Why Don´t We Do It In The Road", "I Want To Be Your Man", "Revolution" and "I Got A Feeling".
A couple of these songs made it onto the setlists of the Spin's European tour in the end of February. The tour went really well, most of the clubs were packed and the band was in high spirits. As one of the most notable changes, the band started mixing up setlists a lot during the Euro run – fans were in for a lot of surprise openers or closers: how about shows that start with "Yo Mama's A Pajama" or "Traction Blues" and end with "Sugar"? The crowds really dug it and the band seemed to have a fantastic time.
So, what are the band's plans for the rest of the year? Here's what Aaron told us: "Spin Doctors have some cool summer Europe festivals coming in and we're looking to book as many gigs all over as we can in 2014 so stay tuned. We are all writing a lot and look forward to bringing it all together for a new recording session sometime in 2014 for a follow-up to 'If The River Was Whiskey'." Also, rumor has it that the band is planning to release a live album this year.
As always, the guys are busy with their solo projects, too. Most notably, Aaron Comess will be releasing his third solo album "Blues For Use" including original instrumental songs on May 6th. He will also appear on the new albums from German uber-star Westernhagen and singer extraordinaire Joan Osborne, both are due for a spring release. Chris Barron and his Norwegian band The Canoes are working on a follow-up to "Booze And Canoes", Chris is also planning another solo album. Eric Schenkman just released a cool blues album with Canadian harp player and singer Jerome Godboo and is also working on writing and recording material for another solo disc as well as for a second album with Openhearts Society.